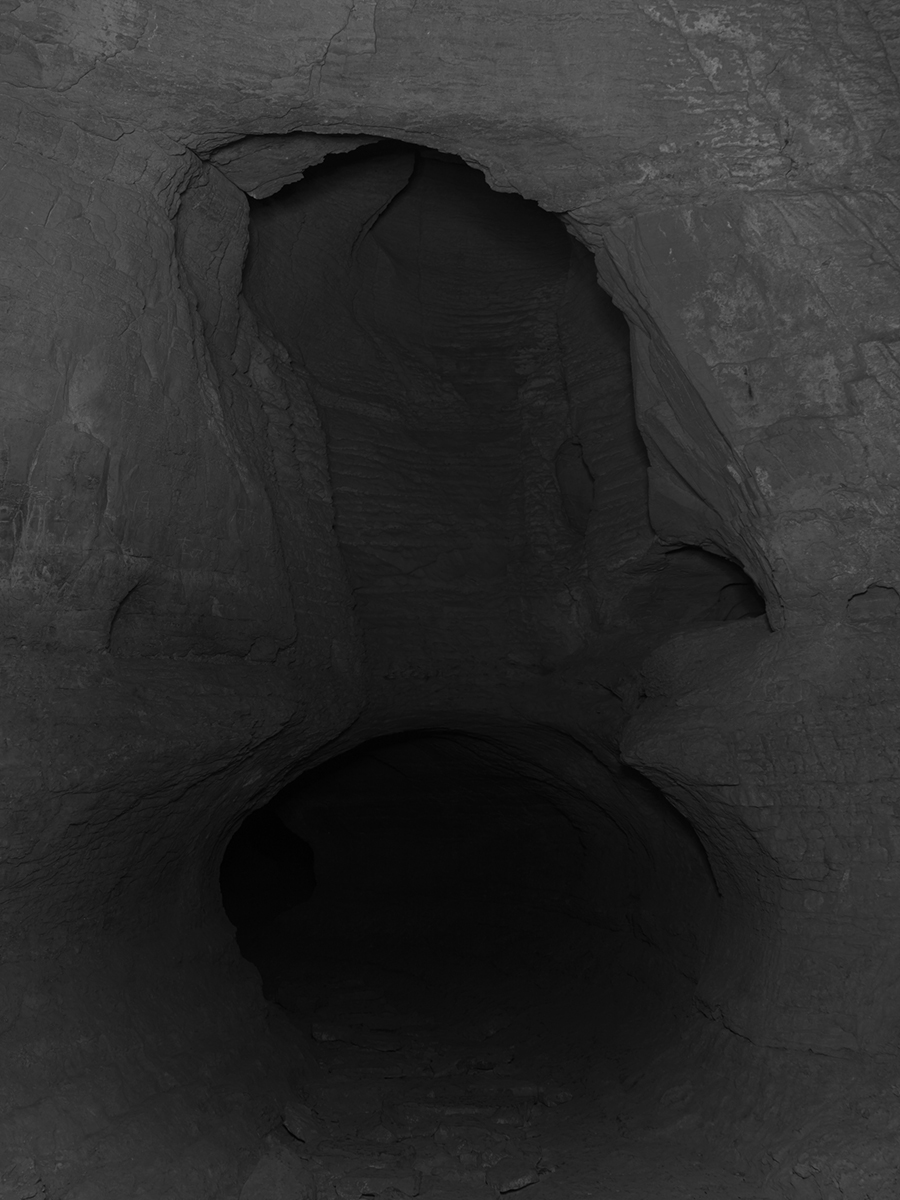 Grotto Heavens/ 福地 (2017 - now)
In the great mountain ranges that exist all over China there are sacred areas that have been called Grotto Heavens since ancient times.
These Grotto Heavens are usually situated in natural caves. Unlike natural caves, however, they are distinguished by a unique characteristic, that is to say that since the 3rd century A.D. they have been considered as containers of hidden passages that enable pilgrims to transcend time and space.
In the nearly two thousand years of their existence, countless hermits have meditated in these dark caves, spending their entire life there, hoping to achieve transcendence. Emperors of different dynasties conducted complicated and mysterious rituals in these caves, communicating with the immortals from other worlds and asking for blessings.
To explore this cultural tradition and its unique time-space relationship, Taca started on a long-term photographic project. He reflects on the original concept of Grotto Heavens in the cave dwelling tradition of the ancients, more mundane uses as when they were used as places of refuge from a turbulent world, and on the amplified meaning they acquired as they were sanctified by religious doctrines and practices to become gateways to paradise separated from the present world.
Beyond the original concept of Grotto Heavens, Taca explores the way in which the concept was extended in the tombs of the Han dynasty. The Han dynasty tombs, which were usually located in real mountains and contained long and winding tomb tunnels just like those in caves, were excavated inside mountains. Taca is attracted to relics, to things that are situated between the light and the dark, connecting the worlds of life and death.
When Taca was exploring and photographing in dark caves or tomb tunnels, he felt that darkness itself was a substance and that it was precisely this intangible darkness that was the essential characteristic of Grotto Heavens as conduits to another world. The darkness reduces human perception, while at the same time it raises spiritual sensibility to another level, and makes it more sensitive. As Lao Tzu declared in the Dao De Jing, in some cases the differences between Being and Non-Being, or between Substance and Nothingness cease to exist.
在中国各地的名山之中,散落分布着自古以来被称为"洞天"的神圣区域。
"洞天"的物质形态通常是天然洞穴。而它区别于一般意义上洞穴的特点是——从公元3世纪开始,这些地方都被认为是其中隐藏着可以穿越时空的,通往神仙世界的通道。
接近两千年的漫长历史之中,有无数的隐士终其一生都在这些漆黑的洞中修炼,希望能够得道升仙。而历代的皇帝们也在洞中举行繁复神秘的仪式,以求沟通另一个世界的神仙,祈求赐福。
塔可的这个长期项目,试图探寻这种文化传统,与其独特的时间空间关系。从洞天这个概念的,即人类上古时期的穴居传统(图11的紫色洞穴即旧石器人类生活的洞穴);到现实的需求,即古人在乱世之中,渴望有一个远离险恶的避难之所;再到意义上的延伸,即宗教将其"理论化"与"神圣化",构建成为一个独立于尘世之外的美好天堂。
而塔可在"洞天"原本的概念之上,还尝试探索其概念的外延,比如汉代的陵墓。汉代墓穴,通常凿山为陵,在山腹中雕凿出蜿蜒漫长类似于洞穴的墓道。他被这个连接生与死两个世界,处于光明与黑暗之间的遗迹所吸引。
当塔可长时间的在黑暗的洞穴与墓道中探索拍摄时,他感觉黑暗本身似乎变成了实体,而正是这无形的黑暗,才是对于"洞天"来说真正"有用",可以连接另一个世界的部分。黑暗屏蔽了人类肉体的感知系统,却在另一个层面上激活了精神的感受力,使其变得更加灵敏。正如老子在《道德经》中所讲的,"有"与"无";"实体"与"虚无"之间的复杂关系,某种情形下,它们是可以相互转化的。